Investor Relations
Corporate Profile
ABOUT NIU
NIU is the world's leading provider of smart urban mobility solutions.
NIU has created a new market category–smart electric two-wheeled vehicles and is committed to continuously provide global customers more convenient and more environment friendly smart urban mobility vehicles to redefine urban mobility and make life better. NIU's lifestyle brand promotes Technology, Style, and Freedom.
NIU designs, manufactures and sells high-performance electric motorcycles, mopeds, bicycles and kick-scooters. NIU has a diversified product portfolio that caters to the various demands of our users and addresses different urban travel scenarios. NIU's product portfolio comprises its (i) six electric scooter and motorcycle series, RQi, NQi, MQi, SQi, UQi, and Gova, (ii) one kick-scooter series, KQi, and (iii) one e-bike series, BQi. NIU has adopted an omnichannel retail model, integrating the offline and online channels, to sell its products and provide services.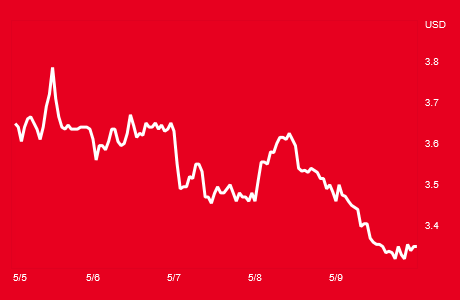 Data Provided by Refinitiv. Minimum 15 minutes delayed.
News Releases
November 20, 2023
October 23, 2023