Investor Relations
Corporate Profile
NIU is the world's leading provider of smart urban mobility solutions. It has created a new market category – smart electric two-wheeled vehicles – to redefine urban mobility with its core team from BMW, Microsoft, Intel, Huawei, McKinsey, KKR, and Bain Capital who are all committed to change urban mobility globally.

NIU currently designs, manufactures and sells high-performance smart e-scooters, and it has a streamlined product portfolio consisting of three series, N, M and U, with multiple models and specifications for consumers and sharing services.

NIU has won seven major international design awards, including Red Dot, iF, Good Design, IDEA, Red Star, DFA and Golden Pin in 2017 for the M-Series scooter. The M-Series is the only urban mobility product that has won all seven of these design awards in the past twenty years. In 2017 NIU went on to launch the ultra-light U-Series e-scooter which has been well received by customers and design awards, including the German Red Dot.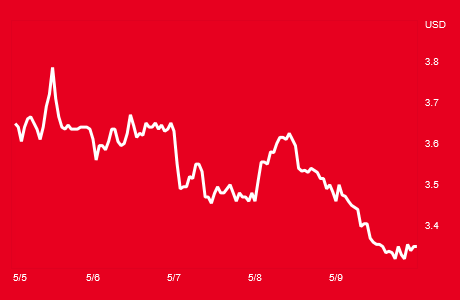 Copyright West LLC. Minimum 15 minutes delayed.
Events
May
16
2019
-
May 17, 2019